Welcome to North Carolina Mountain Investments website, we specialize in offering our clients exceptional representation, whether you are buying a mountain cabin nestled in the Wilkes County mountains or selling the perfect home in a small town where raising a family in a safe & friendly community is the way of life. Relocating? We've done it! Let us help you start enjoying Wilkes County where the mountains begin! Choosing the right realtor makes all the difference, read what are clients are saying.....
---
We had a very positive experience with Mike and Janet. They guided us in market conditions and the pricing of our mountain get-away. It sold immediately and closed in a month, without issue. Mike and Janet are very knowledgeable and experienced. We would recommend them to any buyer or seller in the area! D. Rock 12/18/17
---
This is the 2nd house Mike has sold for us in record time. It was on the market for around a week and he had a signed contract for us. The person that comes and takes the property photos really does an exceptional job. Mike offers suggestions on things that should be done so the property will sell more quickly. He stayed in contact with us the whole time and was readily available to answer any questions we had. We have even recommended him to our daughter, who is in the process of trying to find a house for her family. C. Jones 11/16/2017
---
Mike and Janet are an absolutely terrific team. We had had our home for sale with another group for almost two years. We decided to switch to Mike and had a showing within the first week and it was sold in less than six months. Service is impeccable! Attention to detail is phenomenal. The quality of pictures, video, and wording were substantially superior. In every way imaginable I would recommend them to list a home. On the flip side, we then purchased a home with their assistance as well. The same attributes applied here as well. Negotiated wonderfully and got us a great deal with several perks as well. Listening to him really helped us out. Would not use anyone else to sell or to buy a home in Wilkes. Hands down the best!! T. Van Noy 11/14/2017
---
Mike was easy to work with. He and Janet were quick to assist with all our needs. They helped with contractors, bank, and attorney issues. Handling all with speed and professionalism. I highly recommend them for all you realty needs. D. Barker 9/26/2017
---
These are wonderful people who do a wonderful and honest job! I would gladly work with them again and would recommend them to others looking to sell or buy a home. L. Watkins 9/19/2017
---
Mike and Janet were instrumental in our getting our new house. Between appointments with surveyors and contractors to their patience with long distance buyers, they worked together to help us to make our ideas a reality. The personal touches in communication helped the transactions become a "win win" for everyone. Thank you! M. Hydock 8/16/2017
---
We highly recommend the team of Mike and Janet Martinez. Our real estate purchase experience could not have been more smooth and successful, and we credit that to their experience, professionalism and competence. They were with us through every step of the transaction, and Mike's negotiation skills are top-notch; he achieved a deal for us that was much better than we'd hoped for. The experience was enhanced by their deep knowledge of, and connections with, local places and people. Mike and Janet also went "above and beyond" to ensure that all the myriad details at and after closing were taken care of, to an extent we'd never seen before in prior home purchases. Working with them brought us not only a wonderful new house but personal enjoyment, as well. --PJ and Amy Childress-Obenauf
7/17/2017
---
Working with Mike was a pleasure and we feel fortunate to have found him mainly through reading reviews such as this. As the buyer, Mike represented us as well as the seller and we feel that the deal he brokered was fair for all parties involved. We bought our new dream home in NC from across the country and the process was flawless not just because Mike is on top of things but also because of his dedicated wife Janet who doesn't let anything slip through the cracks, these two are an awesome representation of teamwork. Whether buyer or seller, Mike has set a new baseline for us of what an agent should be. We have had agents in the past whom we thought were good but realize now that things can run smoothly and without anxiety if coordinated correctly, I now cannot imagine any of these agents working on a deal from across the country. We will not hesitate to use Mike (and Janet!) again or to recommend him to any of our friends as these two are the best. We also hope to stay in touch with them because they are not just good with real estate but also good people and someone that we would be proud to call friends. D. Boling 7/1/2017
---
Mike and Janet Martinez were excellent in helping us find a home and the follow up was exceptional. We were in a pinch after selling our home and having trouble getting help. They provided many alternatives, were willing to listen and understand our needs, and understood the timeliness of working quickly to get us in a home that fit our family. N. Greer 6/8/2017
---
Want to read more reviews click on the Client Reviews Tab!
To browse properties for sale in Wilkes County, click the Property Search button. We also invite you to create your own FREE account, which allows you to save listings that are of interest.
Thank you for visiting!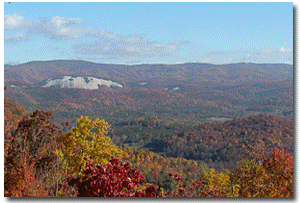 Featured Agents
View My Listings
Mike Martinez - Broker/Owner
Mike is a motivated self starter who loves real estate, he is licensed in both Florida and North Carolina, his expertise has helped him sell millions of dollars in real estate since 1985. He was born and raised in Miami, Florida and stll has many ties to the community there. In 2006 he and his family relocated to the quiet of Wilkesboro, North Carolina where his passion for land and the natural beauty of this county has helped many find their mountain getaway or invest in parcels of land as well...