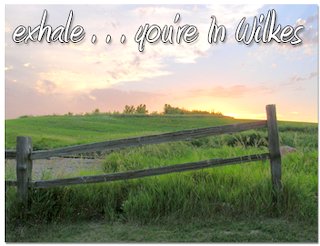 Welcome to North Carolina Mountain Investments, we specialize in offering our clients exceptional representation, whether you are buying a mountain cabin nestled in the Wilkes County mountains or selling the perfect home in a small town where raising a family in a safe & friendly community is the way of life. Relocating? We've done it! Let us help you start enjoying Wilkes County where the mountains begin! Choosing the right realtor makes all the difference, read what are clients are saying.....
Mike and Janet went above and beyond all expectations. I would definitely recommend them to anyone who is looking to purchase or sell any property. We would never use anyone else. WalshKimber 10/9/2014
---
Keith, Heather and I really enjoyed having Mike and Janet as our Realtor they help our selling and buying smooth and enjoyed working with them. Thanks again for all you have done for our family and we love our new home. Marwhittington 9/26/2014
---
Mike and Janet consistently get high marks on reviews and are consistently among the regions top producers in sales volumes. Competent and effective without being overbearing. I have been in the business for 35+ years and have used scores of Realtors and closed hundreds of real estate transactions in my career. They have represented me as both buyer and seller in at least a half dozen transactions in the past three years. In my experience, there is no intelligent choice other than to use Mike and Janet if you are buying or selling in this region. Scott Nafe 9/26/2014
---
Just in case you care, Mike and Janet are also just plain good people. Honest, hardworking folks who are loving parents and contributing members of the community. I am grateful to claim them as friends and to have them in my life.
---
Mike and his wife, Janet, are wonderful people who worked very hard to make a happy experience for us when we decided to sell our little cabin in Buck Mountain. They came highly recommended by others who employed them in real estate matters in the mountain. They exceeded our expectations in every way possible They are second to none in expertise, efficiency, courtesy, and professionalism, yet they provided much kindness, understanding and compassion regarding any concerns or situations we cared to discuss. They are very hospitable people who care about their clients and show it in many ways as they go beyond the call of duty. We appreciate that the whole experience left us with new friends and we cannot praise them enough. We are extremely pleased and satisfied with our whole selling experience because they were exactly the right people for the job and they found a buyer in less than 6 months for us. We think that is awesome. We are grateful we found them and for all they did for us. Patricia Shankle 9/9/2014
---
Mike was very professional. He told us all of the information we needed to sell our home. Janet was thorough with the description of our home. Mike was always on time with bank, lawyer, and seller transactions. Jamsteelers 9/3/2014
---
Was a pleasure to work with. Mike made purchasing our home very easy and problem free. Very knowledgable about the community and area. Would definitely recommend his team! gilesx5 9/3/2014
---
Mike and Janet are the best team I have ever worked with in the real estate business. With this purchase being my 6th property purchase, and with 2 years working in the mortgage industry, I have had my fair share of experiences in the industry, and this team is forging new ground. After a quick hour of paperwork in their office, they were off taking care of 90% of the leg work in the process. Inspectors, attorneys, insurance agents, seller negotiations … I had nothing to worry about with the Martinez family on my side. What a breeze! I am a big fan of cultural values for businesses, and have to give them top grades on Integrity, Quality, Collaboration, Innovation/Creativity, and the biggest, "doing the right thing". Mike knows this business inside and out, and knows how to close deals and has a strong local team of partners who really know how to deliver for their customers. "But wait, there's more": As new members of the community, we were lost as far as directions, groceries, furniture, farmer markets, short cuts to avoid traffic, and even local festivals. Mike and Janet build great relationships, and I felt comfortable asking for any insight, and trusted I was receiving a guanine and honest answer. I WILL use this team for ALL of my future real estate dealing in their area!!! HJ 7/28/2014
---
Both Mike and Janet were two of the most pleasant and professional people that we have ever worked with! The love of their work and the pride they they take in doing their best for there clients (both buyer and seller) was obvious. Mike was always available anytime we had questions and always kept up up to date on how things were going. I would recommend them with no reservations whatsoever! Tom Mullis 7/21/2014
---
Mike listed our home on a Monday, had a showing on Saturday and got us an offer! Mike was great to work with, got the house sold quickly and easily! We would definitely use him again and had a truly great experience! I highly recommend Mike and Janet for any real estate needs! rayangsteve 7/20/2014
Want to read more reviews click on the Client Reviews Tab!
To browse properties for sale in Wilkes County, click the Property Search button. We also invite you to create your own FREE account, which allows you to save listings that are of interest.
Thank you for visiting!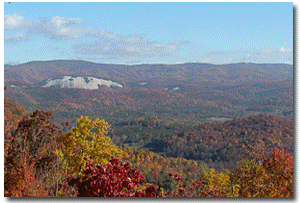 Featured Agents
View My Listings
Mike Martinez - Broker/Owner
Mike is a motivated self starter who loves real estate, he is licensed in both Florida and North Carolina, his expertise has helped him sell millions of dollars in real estate since 1985. He was born and raised in Miami, Florida and stll has many ties to the community there. In 2006 he and his family relocated to the quiet of Wilkesboro, North Carolina where his passion for land and the natural beauty of this county has helped many find their mountain getaway or invest in parcels of land as well...