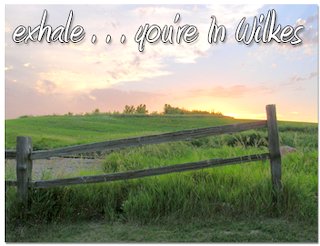 Welcome to North Carolina Mountain Investments, we specialize in offering our clients exceptional representation, whether you are buying a mountain cabin nestled in the Wilkes County mountains or selling the perfect home in a small town where raising a family in a safe & friendly community is the way of life. Relocating? We've done it! Let us help you start enjoying Wilkes County where the mountains begin! Choosing the right realtor makes all the difference, read what are clients are saying.....
"Mike and Janet were fantastic to work with. We had a very short time frame in which we needed to buy and started our search during the holidays. Mike had been highly recommended by some of my work associates. He gave an honest opinion of what he thought we should do when making an offer, and went to bat for us. It was a wonderful experience. If we ever decide to list our home, Mike will be our listing agent and buying agent. Thanks again!" H.E.L. 2/24/2014
"Mike Martinez has been a pleasure to deal with. He does every aspect of his job perfectly. Mike and His wife Janet made my husband and I feel comfortable with the buying process and went above and beyond for us. We would highly recommend this team to anyone in the buying or selling process of their home. We can not be anymore happy with our new dream home, Thanks Mike and Janet !!! A.R. 2/20/2014
"My husband and I are in the process of relocating from another State. We had found a property of interest that was listed on North Carolina Mountain Investments by Mike Martinez. We contacted Mike to make the necessary arrangements. When we met Mike in person, even for the very first time, we found him to be very warm and friendly, and a very honest, sincere, and professional man who was also very patient and easygoing. He always made us feel welcomed and at home. Mike really has an uncanny perception and talent in being able to find just the right home and property. He is a very hardworking man who is dedicated to serving people... and one who goes the extra mile in making things happen! Mike and Janet are a great team. They never left us hanging or wondering about anything. They were always there for us, and whenever the rare occasion arose that we had to leave a message, they were always very prompt in returning our phone calls and answering our emails. They worked very hard for us in pulling everything together... especially our long-distance settlement! We could not have hoped or asked for a better experience or a better team than Mike & Janet. We can truly say that anyone looking for Real Estate Brokers who are dedicated to serving others, Mike & Janet are the ones to contact. We very highly recommend North Carolina Mountain Investments and Mike & Janet Martinez. We promise you, you will never be disappointed -- whether you are buying or selling. Mike, we are forever very grateful for everything you and Janet did for us in making our dream come true! With a sincere Thank You and heartfelt gratitude, we wish you both many blessings." Wayne & Lorraine Reed 2/10/2014
"Our total experience with Mike Martinez in purchasing our property could not have been better. Working with Mike and Janet was truly a pleasure. From the first contact about the property we were interested in to the closing of the deal, Mike was very responsive to our needs and questions, and he always got back to us quickly. After we made the offer on the property to Mike we thought we would have to wait a couple of days for a response, but within thirty minutes of making the offer Mike had contacted the owner and got back with us and the deal was sealed. We could not have been more pleased with our entire association with Mike and Janet." M.D. 1/31/14
"Mike was more than some guy who helped us find a home, he followed up, gave information on the latest listings, some that had literally just been put up. To me, Mike is like family, honest, trustworthy, tactful in negotiations, truly the whole package. If you are interested in buying a home, even if you require specific tastes or hard to meet requirements, this is THE man to use." J.W. 12/30/13

Want to read more reviews click on the Client Reviews Tab!
To browse properties for sale in Wilkes County, click the Property Search button. We also invite you to create your own FREE account, which allows you to save listings that are of interest.
Thank you for visiting!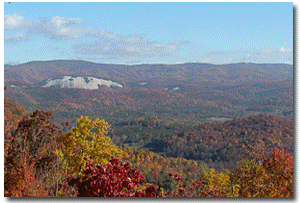 Featured Agents
View My Listings
Mike Martinez - Broker/Owner
Mike is a motivated self starter who loves real estate, he is licensed in both Florida and North Carolina, his expertise has helped him sell millions of dollars in real estate since 1985. He was born and raised in Miami, Florida and stll has many ties to the community there. In 2006 he and his family relocated to the quiet of Wilkesboro, North Carolina where his passion for land and the natural beauty of this county has helped many find their mountain getaway or invest in parcels of land as well...