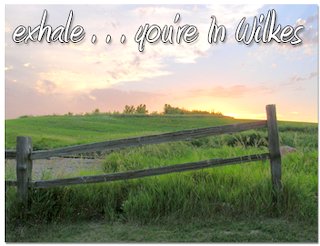 Welcome to North Carolina Mountain Investments, we specialize in offering our clients exceptional representation, whether you are buying a mountain cabin nestled in the Wilkes County mountains or selling the perfect home in a small town where raising a family in a safe & friendly community is the way of life. Relocating? We've done it! Let us help you start enjoying Wilkes County where the mountains begin! Choosing the right realtor makes all the difference, read what are clients are saying.....
---
My husband and I had such a great experience buying a beautiful cabin in N Carolina. We saw Mike's real estate signs posted throughout the mountain and decided to call him. Within an hour, he showed up with a portfolio of cabins for us to see. Mike was very professional and very knowledgeable. He took his time showing us different homes. Never once did we feel pressured into buying. We fell in love with a cabin, put a deposit down on it, and everything went very smoothly from there on. we live in Miami, Florida and the process we have been a lot more difficult for us if it weren't for both Mike and his wife Janet. Thanks, Mike and Janet". 12/12/2014 - marod18
---
Our experience with Mike was second to none. We told him our desires in a property, and our price range, and he selected a range of properties that covered both the minimum we would like to the top notch. He was open, honest, and straightforward. The home we ended up purchasing was not yet officially on the market yet, but he went the extra mile to make sure we were able to see the home, and kept communications flowing for a very pain free negotiation. Would recommend Mike to anyone, any time - great person, super Realtor. 12/12/2014 - amitchell41
---
Mike and Janet are true masters of real estate. They effectively led us through the many intricacies of selling our home in a difficult market. We highly recommend them and would not hesitate to engage their services again. 11/14/2014 - rmack746
---
Mike and Janet are true professionals. They gave us great advice and were always there when we had a question. Since we live out of town we had to handle some things via email and fax. They talked us through all of that. I would highly recommend them !! lindaneal410
---
Mike represented both seller and buyer. He was very professional and fair with us. When we toured the house, he told us some things about the house and neighborhood that less professional Realtors may not have. His knowledge of the area was outstanding. The house was reasonably priced and we decided to pay the asking price. When the inspection pointed out a couple of issues, he worked out a resolution to our satisfaction. Since we are hours away from this property, Mike contacted a couple of contractors he trusted and had the repairs addressed.We would recommend Mike and Janet to anyone buying property in Wilkes county. 11/01/2014 - cellemmer
---
Mike and Janet were amazing. They were able to answer all our questions and worked hard to make sure we were informed on all the pertinent information dealing with our purchase. They were in constant communication with us throughout the process. We can't have asked for anything more in a real estate transaction. Perfect from start to finish. 10/30/2014 - D2LA
---
Great company to work with. Both Mike and his wife we great. Their knowledge was excellent and the help they gave to my wife and me was wonderful. I would recommend and already have recommended mike to my friends. 10/30/2014 - mough
---
I have used many real estate agencies through the years but none have been as professional and responsive as Mike and Janet. I feel like they worked to get me the best deal without jeopardizing the contract. We couldn't have been more pleased and would highly recommend them for your real estate needs. dinkwilson29 10/30/2014
---
Every step of the way was accurate as he described and very professionally done. He sold my lot in a very creative way that he hoped/expected to do. I was very pleased with his service as well as the service of his office staff. All very courteous and competent. kprokay 10/29/2014
---
It is rare that you met someone that can met your expectations while doing his job in a professional way. Mike Martinez work out many hard details in order to sell our home. I believe that had it not been for Mike effort we would not have sold out home. I now have a great deal of respect for Mike and Janet. If in the future I need the services of a Realtor; I will be calling Mike and Janet. Thank you Mike and Janet for a job well done. 10/20/2014 - dreamcarr
---
Want to read more reviews click on the Client Reviews Tab!
To browse properties for sale in Wilkes County, click the Property Search button. We also invite you to create your own FREE account, which allows you to save listings that are of interest.
Thank you for visiting!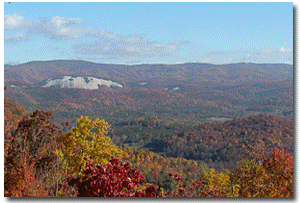 Featured Agents
View My Listings
Mike Martinez - Broker/Owner
Mike is a motivated self starter who loves real estate, he is licensed in both Florida and North Carolina, his expertise has helped him sell millions of dollars in real estate since 1985. He was born and raised in Miami, Florida and stll has many ties to the community there. In 2006 he and his family relocated to the quiet of Wilkesboro, North Carolina where his passion for land and the natural beauty of this county has helped many find their mountain getaway or invest in parcels of land as well...