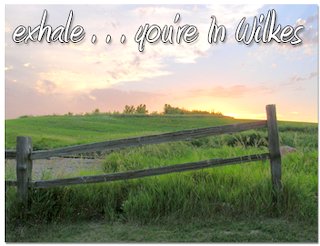 Welcome to North Carolina Mountain Investments, we specialize in offering our clients exceptional representation, whether you are buying a mountain cabin nestled in the Wilkes County mountains or selling the perfect home in a small town where raising a family in a safe & friendly community is the way of life. Relocating? We've done it! Let us help you start enjoying Wilkes County where the mountains begin! Choosing the right realtor makes all the difference, read what are clients are saying.....
---
Hello, we are Adam and Mary Brooks, we moved from Md. To Wilkes county NC, we are a military family we lived in Jacksonville NC before when I was in the US Marine Corps. After serving in Iraq we returned to Md.to be with family, and after several years of working and assisting family we decided to return back to the beautiful state of NC but in a more rural setting, in doing so I started to research the mountains of NC and up comes Mr. Mike Martinez so after researching the area we decided to give Mike a call and the rest is history, this miracle worker got us into one of the most beautiful homes in the area, he also set us up with an awesome lender as well, several times I had to ask when do take off, and it's his wonderful wife as well Mrs. Janet Martinez both of these people are the best and we highly recommend them, they do not quit until you are in your new home, we are proud to welcome the Martinez family into our Marine family so if you are moving to Wilkes County NC and you want the best take it from us give Mike and Janet Martinez of NC Mountain Investments a call!
Brooksmary35 3/1/2016
---
We just had the pleasure of working with Mike and Janet Martinez on a real estate deal. We were very impressed with their professionalism and ability to make this one of the best experiences we have had. We have bought houses all over the US and so we are quite experienced in the things that could potentially go wrong. They are a great team and go the extra mile making sure every detail is perfect. We would definitely recommend them to anyone.
Chlady 2/19/2016
---
Mike and Janet make real estate transactions as simple as possible. From scouting properties to final paperwork, they are prompt, thorough and professional offering guidance at every step. Highly recommend them for any serious buyer or seller.
User30935446 2/02/2016
---
My husband and I chose to contact Mike regarding a property we saw here online because of his stellar client reviews. Well, after helping us find and obtain the perfect home for my entire family I couldn't be happier that we did so. Mike and Janet were super-responsive to our inquiries and needs. They assisted us so well through the process that their side of the purchase was pleasant and easy. I couldn't recommend them more highly. When the rest of my family cross state lines to join me, I know who they'll be calling when it's their time to find a home. Thank you, Mike!
Tamarind6 1/11/2016
---
Our experience with Mike and Janet was no less than superb. I think the thing that we were most impressed with was their total honesty throughout the process. We would highly recommend them to anyone.
Earl & Jean Stevens 1/9/2016
---
Mike and Janet were great to work with. They took the time to make sure we were comfortable with the selling price of our home. Mike was very honest about the market and where he thought the price should be in order to sell our home and we really appreciated that. Mike and Janet kept us informed and really made us feel they were working to get us the best deal on our home. Thanks so much to both of you!
BMiller 11/25/2015
---
Working with Mike & Janet was a pleasure. Mike and his wife Janet are an excellent team. Janet runs the office, handles all the difficult tasks and Mike gets to drive around all day working with customers. The entire process of buying our home was smooth and always communicated in a professional manner. I would highly recommend using mike and Janet for any real-estate transaction.
11/12/2015 Dan 236
---
My house would not have been sold at top dollar were it not for Mike and all the effort he made to get it sold. He is THE best realtor to have in your corner. After having listed my home for two years with a different realtor, with absolutely no results, I called Mike. He was at my house within a day! He told me what should be done to the house in order to get top dollar. He knew the people to call to get the house in tip-top shape. He took oodles of photos, and had them on Zillow within days. After he found the buyers, repairs were needed to the house before the closing date. Because I live in Chicago, with my permission he coordinated all of the people to get the repairs done. He was in constant contact with me. By the time I got into town to sign the closing documents, everything was done. All I had to do was sign at all the dotted lines! Mike is THE BEST realtor I've dealt with. Keep up the good work, Mike! You are the best!
C Soler Rodriguez 11/07/2015
---
Mike was our dual agent for our recent home purchase. Both Mike and Janet were extremely professional and knowledgeable. Their negotiation skills helped us reach a very equitable deal with the seller. I would definitely recommend Mike Martinez for his honesty and extra efforts to make our home purchase go smoothly.
GGrebe 10/28/2015
---
I interviewed for a position in Wilkes County in December of 2014. After my interview I contacted Mike Martinez for information about possible housing if I in fact was offered a job in Wilkes County. I decided to rent a house when I moved here in February of 2015 and was ready to buy a home in June. Mike and Janet were able to listen to my requests and dreams and did the research needed to educate me as to the options available. I found my home very soon, made an offer which was accepted and worked toward completing the steps to purchase the home. All along the way I knew Mike and Janet were only a phone call or an e-mail away. I am very grateful for everything they did to make my dream come true and I highly recommend them to anyone who is searching.
B. Dula 8/13/2015
---
Want to read more reviews click on the Client Reviews Tab!
To browse properties for sale in Wilkes County, click the Property Search button. We also invite you to create your own FREE account, which allows you to save listings that are of interest.
Thank you for visiting!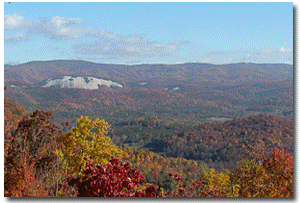 Featured Agents
View My Listings
Mike Martinez - Broker/Owner
Mike is a motivated self starter who loves real estate, he is licensed in both Florida and North Carolina, his expertise has helped him sell millions of dollars in real estate since 1985. He was born and raised in Miami, Florida and stll has many ties to the community there. In 2006 he and his family relocated to the quiet of Wilkesboro, North Carolina where his passion for land and the natural beauty of this county has helped many find their mountain getaway or invest in parcels of land as well...