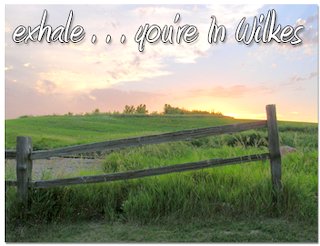 Welcome to North Carolina Mountain Investments, we specialize in offering our clients exceptional representation, whether you are buying a mountain cabin nestled in the Wilkes County mountains or selling the perfect home in a small town where raising a family in a safe & friendly community is the way of life. Relocating? We've done it! Let us help you start enjoying Wilkes County where the mountains begin! Choosing the right realtor makes all the difference, read what are clients are saying.....
"Mike and Janet were both very helpful, insightful about the market, and helped guide us to make informed decisions without pressuring. They made the home buying process much less stressful." DM 7/9/2014

"We were absolutely thrilled to see Mike go to work so diligently to get our property sold at the best price. This home was the 8th one we have owned in our years of marriage and no agent has expended the energy and fortitude to get the job done like he did. There was never a time when he did not answer his phone or get back to us immediately if he couldn't answer at that moment and that was anytime of any day. You can't go wrong or lose with this gentleman working for you. How grateful we are to you, Mike. Keep up the excellent quality of work you do." BK 6/11/2014

"Mike and Janet are extraordinary Realtors! We immensely enjoyed working with both of them. After describing the home we hoped to find, Janet complied a booklet of info about the houses Mike was showing us. This was a very helpful tool. We made an offer on the first home we saw and closed in only 2 weeks! Mike and Janet made it happen, taking care of all the details. Janet and Mike work as a great team. Both are professional, knowledgeable and friendly. We highly recommend them!" Sherry and Rick 5/22/2014



"We have really enjoyed working with Mike and Janet Martinez. They have worked so hard to help us sell and buy another house. Mike has stayed on top of everything and kept us informed all the way. I would never consider working with anyone other than Mike Martinez. What a wonderful and fun experience." PH 5/14/2014
"Mike Martinez did an excellent job in quick communication, follow-up on extra visits, concerns and questions in regard to the property we were looking at. He was professional, easy to work with and we appreciated his ability to work with our very busy work schedules." Hohler5 5/14/2014
"Mike made time to show us the Buck Mountain property on very short notice and accommodated our work schedules, which was very much appreciated. Mike was very knowledgeable about the property and had a complete portfolio of the house containing everything we needed about the home facts to help us to make a decision. Mike worked with us and the sellers through the entire process and made it the "smoothest" real estate transaction that I have experienced. I also appreciated Janet Martinez who was always there on the phone to help us with the logistics. Great team!! I would highly recommend them." DG 5/14/2014

Want to read more reviews click on the Client Reviews Tab!
To browse properties for sale in Wilkes County, click the Property Search button. We also invite you to create your own FREE account, which allows you to save listings that are of interest.
Thank you for visiting!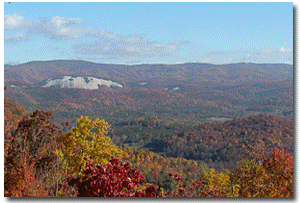 Featured Agents
View My Listings
Mike Martinez - Broker/Owner
Mike is a motivated self starter who loves real estate, he is licensed in both Florida and North Carolina, his expertise has helped him sell millions of dollars in real estate since 1985. He was born and raised in Miami, Florida and stll has many ties to the community there. In 2006 he and his family relocated to the quiet of Wilkesboro, North Carolina where his passion for land and the natural beauty of this county has helped many find their mountain getaway or invest in parcels of land as well...