Welcome to North Carolina Mountain Investments website, we specialize in offering our clients exceptional representation, whether you are buying a mountain cabin nestled in the Wilkes County mountains or selling the perfect home in a small town where raising a family in a safe & friendly community is the way of life. Relocating? We've done it! Let us help you start enjoying Wilkes County where the mountains begin! Choosing the right realtor makes all the difference, read what are clients are saying.....
---
We have both bought and sold a house with Mike. Mike and Janet are a pleasure to work with. They are willing to put the work in knowing the details so you are a happy customer. 5/15/2018 S. Cipriano
---
Mike and Janet were wonderful to work with during the process of selling my house. As a first time seller, I had several questions and concerns and they were very patient and thorough with me. I feel like they helped me to get the best possible deal I could and advised me perfectly along the way. I'd absolutely recommend them to anyone! 5/15/2018 Hayley Barlow
---
Mike Martinez was excellent to work with in selling our house. He kept us informed about what was going on every step of the way. When he told us something we could depend upon it. After each showing of the house he would give us a call to let us know how it went and what we might expect from the looker. We were very pleased with his negotiations for a final price. I would recommend him very highly to anyone seeking a good realtor. 3/21/2018 Mike & Vickie Dancy
---
So far Mike has helped us with 4 transactions, the latest being a very successful sell of our home. We received offers the first day on market and closed a month later without any hiccups. The listing, negotiating and details of the transaction were all handled with excellence. Maybe the best part of having Mike as your realtor is the 2 for 1 you get as his wife, Janet, is also fully involved making everything run extremely smoothly. Mike and Janet, thanks again for another job well done! 2/19/2018 Joseph & Heather Fisher
---
Want to read more reviews click on the Client Reviews Tab!
To browse properties for sale in Wilkes County, click the Property Search button. We also invite you to create your own FREE account, which allows you to save listings that are of interest.
Thank you for visiting!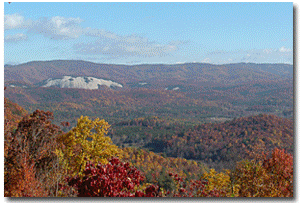 Featured Agents
View My Listings
Mike Martinez - Broker/Owner
Mike is a motivated self starter who loves real estate, he is licensed in both Florida and North Carolina, his expertise has helped him sell millions of dollars in real estate since 1985. He was born and raised in Miami, Florida and stll has many ties to the community there. In 2006 he and his family relocated to the quiet of Wilkesboro, North Carolina where his passion for land and the natural beauty of this county has helped many find their mountain getaway or invest in parcels of land as well...