Welcome to North Carolina Mountain Investments website, we specialize in offering our clients exceptional representation, whether you are buying a mountain cabin nestled in the Wilkes County mountains or selling the perfect home in a small town where raising a family in a safe & friendly community is the way of life. Relocating? We've done it! Let us help you start enjoying Wilkes County where the mountains begin! Choosing the right realtor makes all the difference, read what are clients are saying.....
---
There aren't words that can describe how proficient, professional, polite, proactive, timely, responsive, and even after the sale they were always there! If you want someone who truly cares for what you want look no further! Magic Mike is real and has the best deal! J. Hafner 1/15/2019
---
Mike and Janet are true experts and professionals in the real estate industry. They worked hard from listing day all the way through closing to help us realize the best selling price for our property. Mike handles any issues that pop up with confidence and is a great partner in selling your home. Mike and Janet communicate frequently and kept us informed during the whole process. C. Lewis 12/22/18
---
Mike and Janet helped us find our mountain dream home! We had special needs as we wanted to be able to bring our horses along when we vacation there. The attention to detail, immediate customer service, and negotiation skills were amazing! We would highly recommend Mike and Janet to any of our friends and family. We are looking forward to our continued relationship with this wonderful couple. P. Edwards 12/22/18
---
From the first day that I had an interest in looking at the property, Mike was all over it and definitely on his game! He knows the area well, and his connections seem to be endless. Mike followed through on all aspects, including items that could have been handled by us, to make sure we kept on track to close. He is a solid professional and helped us turn this one into a win! M. Huber 12/16/18
---
Both Mike and Janet were very professional, knowledgeable, and responsive. We enjoyed working with them both in the sale of our home and purchasing our new one. We would highly recommend them. K. Macfarland 12/10/18
---
He made sure our interests were well represented throughout the sale of a fairly complex land/home combination. Very responsive to questions and helpful in understanding all aspects. Even our living out of town was not a problem. C. McManus 12/9/18
---
Mike and Janet were extremely helpful from the first phone contact we had with them. Even before we scheduled showings through them, they openly shared their extensive knowledge of the area. They were intent on making sure they showed us only properties that would fit our needs and desires, and posed careful questions to make sure they were fully informed of our wishes. From the initial showing through the offer and counter offer, they were in close contact never leaving us wondering what was happening and always providing excellent advice. They were not only professional, but very friendly and never made us feel like our numerous phone calls and questions were an imposition. They made every step of our purchase a breeze, going above and beyond many times. We cannot say enough and highly recommend their services. D. Swensson 10/26/18
---
Mike and his wife, Janet, were an absolute pleasure to work with. Even though we were first time home buyers, they were incredibly patient and more than willing to answer all of our questions that we had. They made the stressful process of buying a house as smooth as possible. Thank you guys so much! J Sugar 10/25/18
---
Want to read more reviews click on the Client Reviews Tab!
To browse properties for sale in Wilkes County, click the Property Search button. We also invite you to create your own FREE account, which allows you to save listings that are of interest.
Thank you for visiting!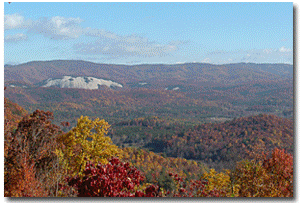 Featured Agents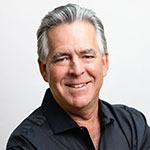 View My Listings
Broker/Owner
If you're looking for property in Wilkes County then Mike is who you want to work with! Mike was the top selling broker for 2018 as well as for the past 8 years! The real estate market in Wilkes County is thriving, and since Mike has sold the most real estate he has a comprehensive understanding of value. Mike is also the highest rated Realtor with the most client reviews on Zillow. Mike is a motivated self starter who loves real estate, he is licensed in both North Carolina and Florida, is a ...