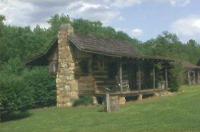 Explore the past as you experience this small village of yesteryear featuring Whippoorwill Academy a one-room schoolhouse, Daniel Boone's replica cabin, Tom Dooley Museum, Smokehouse Art Gallery, Chapel of Peace, Blacksmith Shop, Country Store, Yadkin River Jail, Daniel Boone Tavern, a small log Wash House, Wishing Well, gift shop, and picnic shelter.

Whippoorwill hosts annually "Daniel Boone Day" on the second Saturday in May, "Old Fashioned Day Worship Service" on the first Sunday of September, and Christmas Open House on the first Sunday in December.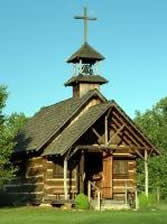 Whippoorwill Village is designated as a North Carolina Birding Trail site, Letter Boxing location, and NC Agritourism site.

Open April through December, Saturdays & Sundays 3 - 5:00pm and during the week by appointment. Closed January through

March except by appointment. Admission is free, but donations

are appreciated. (336)973-3237

Whippoorwill Village

11928 NC Hwy 268 West

Ferguson, NC 28624