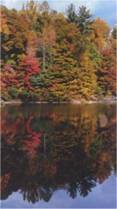 The U.S. Army Corps of Engineers welcomes you to W. Kerr Scott Reservoir in the beautiful Yadkin River Valley. This manmade lake offers extensive opportunity for outdoor recreational activities.

Authorized purposes of the reservoir are flood control, water supply, recreation, and fish and wildlife management. The entire reservoir is open for public recreational use. Recreational facilities are available at several areas around the reservoir. The dam and reservoir are name in honor of William Kerr Scott, 1896-1958, former Governor of North Carolina and U.S. Senator. He was well known for his works as a farmer and dairyman, and for his interest in the development of water resources. He served with numerous state and national agricultural associations and, while Senator, greatly assisted in obtaining approval for construction of this dam and reservoir. The project was included in the general plan for the improvement of the Yadkin-Pee Dee River for the purpose of reducing flood damage such as was caused by the devastating floods of 1899, 1916, and 1940. The project was authorized by the Flood Control Act of 1946, funded for construction in 1960, and completed in 1962.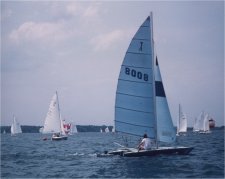 BOATING AND SWIMMING :
There are seven boat launching ramps located around the lake for the convenience of boaters. There is also a public service facility consisting of a marina, snack bar, fuel and bait shop at the Skyline Marina. Rules and regulations governing boat use are available at the Operation Manager's Office and are enforced by the Corps and the North Carolina Wildlife Resources Commission. The North Carolina Wildlife Commission is also responsible for the registration of boats. All boats must comply with the North Carolina Boating Safety Act of 1959. Four designated swimming areas have been cleared of underwater obstructions; however, visitors should observe caution in water depths and possible obstructions. Swimming and wading from the shoreline is extremely hazardous due to the steep and irregular slopes. Swimming is not permitted in regular boat channels, nor more than 150 feet from the shore, nor within 150 feet of launching ramps or boat dock areas.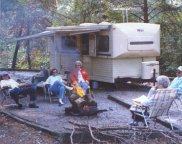 CAMPING AND PICNICKING :
Camping and picnicking areas are indicated on the map. In accordance with Public Law 90-483, two camping areas (Bandits Roost and Warrior Creek Park) have been designated requiring a user fee due to the extensive development of public use facilities. These include paved access roads, picnic areas and campsites with potable water and sanitary facilities, flush type toilets, laundry trays, and shower facilities. Fees are collected for camping in Bandit's Roost Park and Warrior Creek Park from April 1 - October 31.

HUNTING AND FISHING :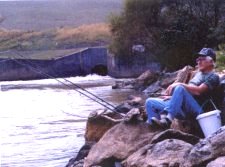 The Corps of Engineers and the North Carolina Wildlife Resources Commission coordinate activities to improve fishing and manage wildlife at W. Kerr Scott Reservoir. These activities include establishing fish shelters, yearly fish stocking programs, and constructing artificial spawning beds. Food plots and fields are planted for game animals. Fishing is permitted throughout the reservoir with the exception of a restricted area near the dam. North Carolina State Regulations apply and are enforced by North Carolina Wildlife Officers. Hunting is allowed in certain designated areas of the reservoir, in accordance with North Carolina State Regulations. Be sure you know where these areas are located prior to entering Government lands and water. Copies of maps which indicate areas open to hunting are available at the Operation Manager's office.

For more information, visit their website at www.gorp.com/gorp/resource/us_nra/ace/nc_wkerr.htm.